Apps we build showcase only a portion of what our mobile app development team is capable of. We know what it takes to convert your vision into reality. Having worked on numerous projects, we understand every app project is different and needs special attention. Thus, we spend a considerable time in planning and research.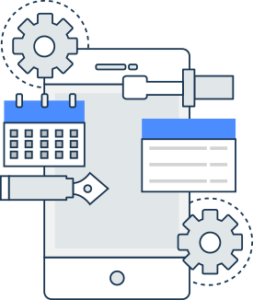 User experience design
For us, creativity is nothing but a way to solve old problems in new ways. That means, our designers, prototype engineers always have a way out to your problem and will enlighten you to newer ways to approach your mobile app development project. This would help you increase customer retention rate, dwell time and app downloads.